There are many reasons you may want to send a secure message via the Fox Secure Message Portal such as sending sensitive data to doctors.
When sending a message, an agent can check the Secure Message box (or the box can be defaulted to checked by the Manager based on the client) to direct the message to the client contact's secure message portal.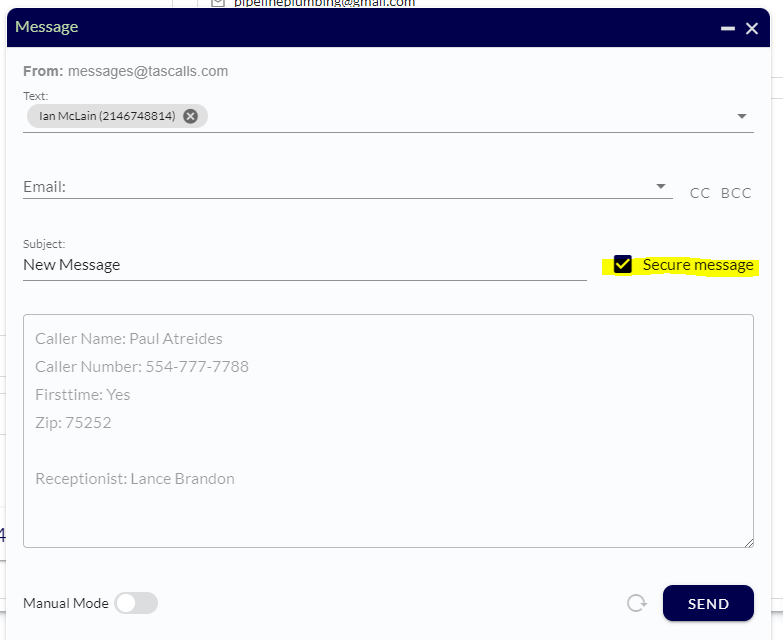 Here's how it works. When a message is sent as a "Secure Message," the recipient will receive a text or email saying:
You have a new secure message. Please login to view the message. https://XXXX.tas.evs7.com/
The client contact will then login to their portal with their user name and password to access the secure message.
Setting Up Users for the Secure Portal
Currently, admin users will need to setup each secure portal user on the client configurations, under Users.

A Client User is best used for client contacts needing access to only their secure messages such as doctors or nurses.
A Client Admin has access to the general client portal where they can view all calls and reports. This type of user is designed for the client account manager.
Managers also have the option to default all messages as secure for a specific client by selecting that option on the Message Template.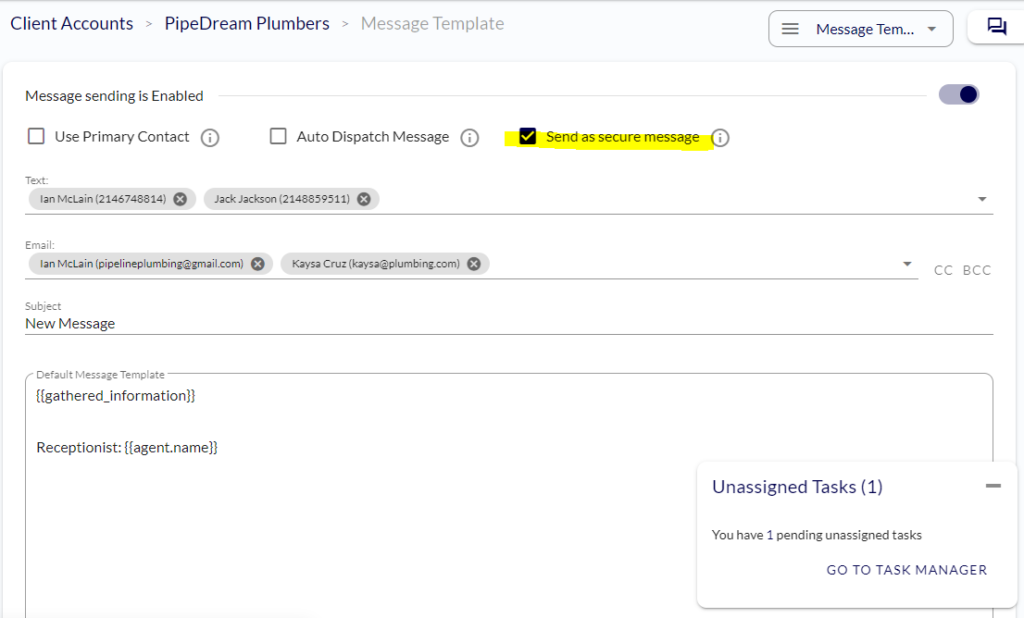 Secure Portal Login
Client contact's with secure portal access must verify their SMS and/or email the first time they login.
After that, they'll quickly be able to see their messages.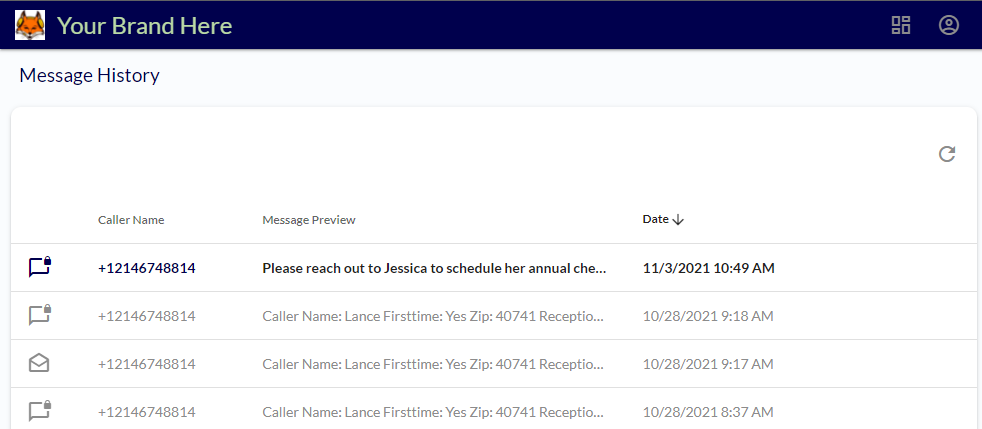 Once they open a message it will be marked as read, and they'll see message details.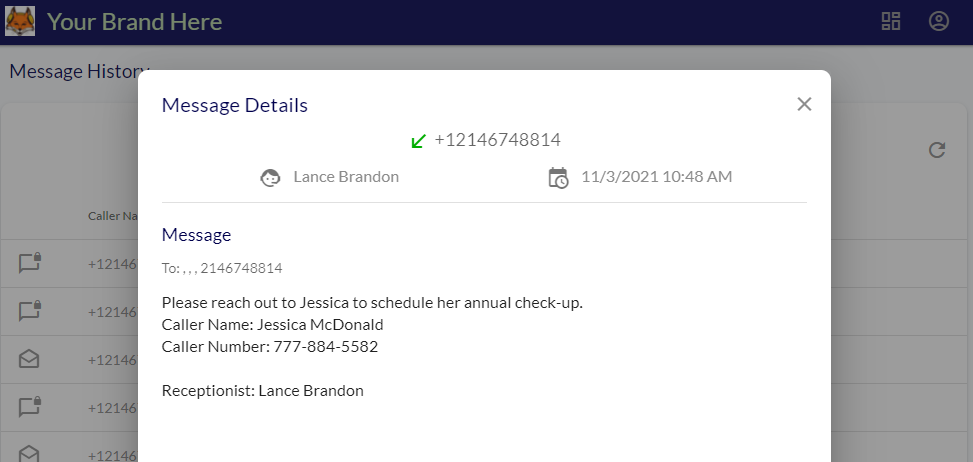 We have more updates in store for the future including:
iPhone app (and eventually Android) with push notifications and more seamless experience
A way for clients to reply to secure messages
Stay tuned!