In Fox, the Settings allow you customize, tweak, and setup default settings for your TAS. We'll go through the different categories and explain in detail.
Locating the System Settings
From the admin portal, navigate to the GEAR icon on the top right of your screen.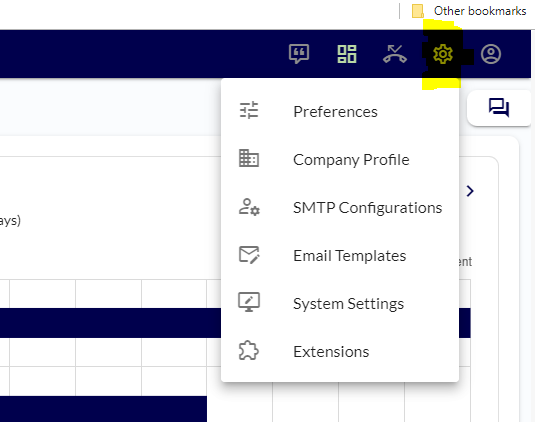 Preferences
On the Theme tab, you can update the theme for your Fox and toggle dark mode on or off.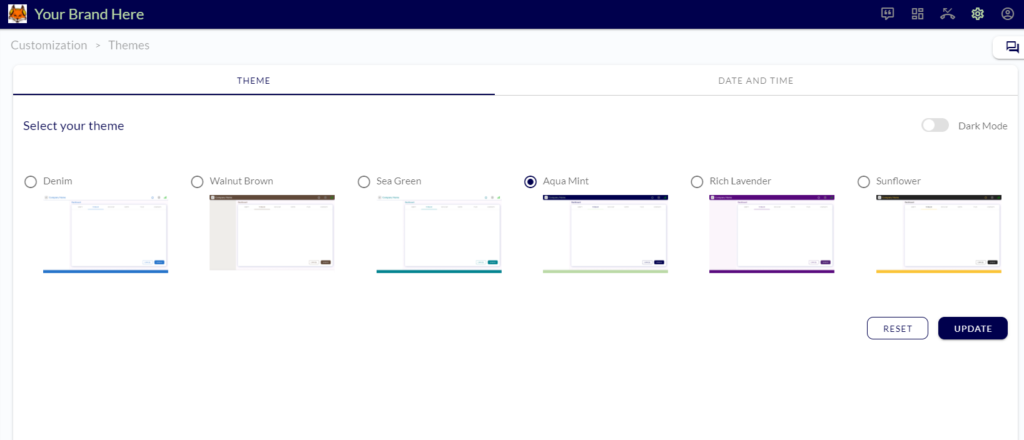 Click on the DATE AND TIME tab to set the correct time zone and display preferences.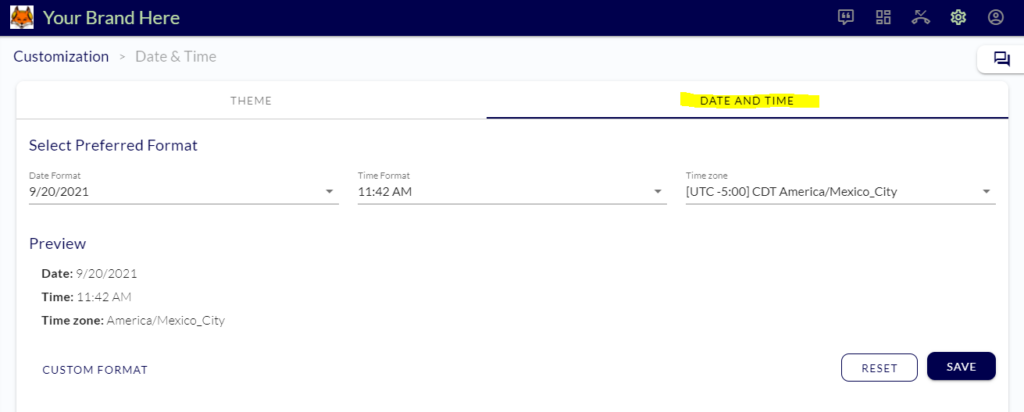 Company Profile
Here you can white label your TAS to make it feel more like your own brand. The Brand Name will display at the title. The Branding Details at the bottom allow you to upload your logo. If you have trouble with sizing, email us at support@evs7.com with files of your logos and we can help you out.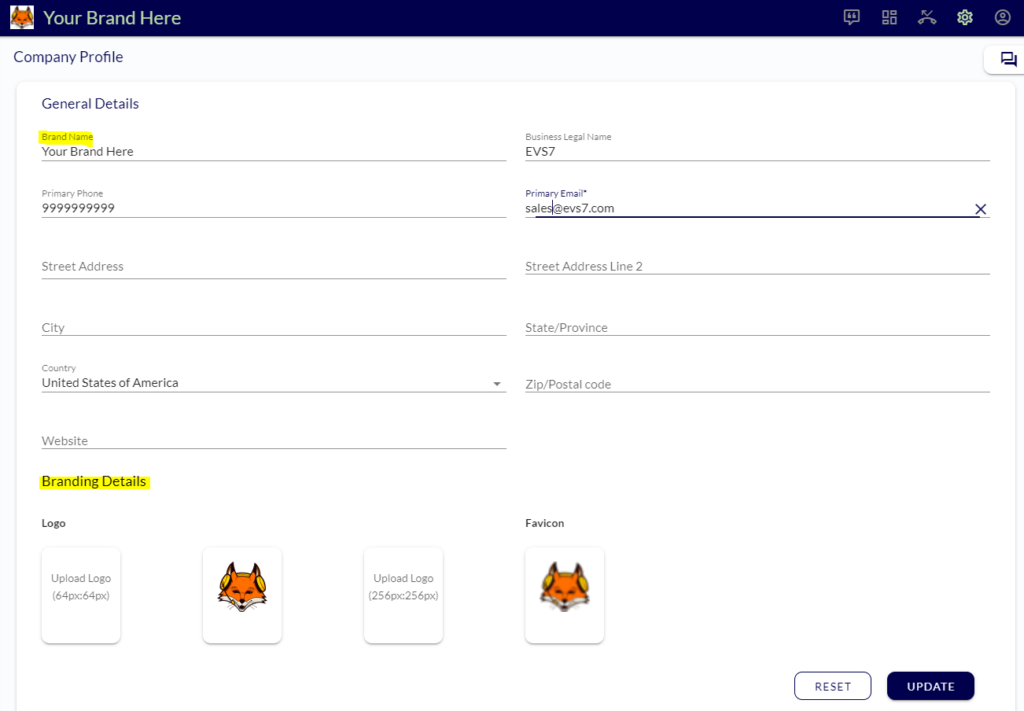 SMTP Configurations
You may use the Fox TAS default email to send outgoing emails with your own reply-to address. However, if you want to use your own mail server, you can set it up here.
Please note: Hosted emails such as gmail or yahoo will not work due to their sending limits via APIs. If you have a paid gmail for business account that is doable, but the setup can be challenging.
Click + ADD SMTP SERVER to get started, then enter the information applicable.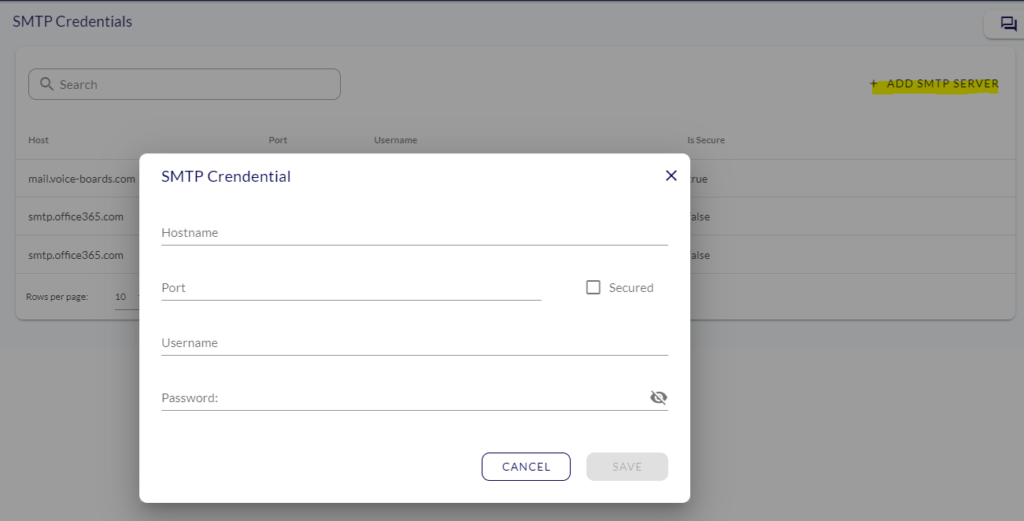 Please reach out to support if you need help here!
System Settings
Different settings are broken down here based on tabs.
Outbound Caller ID: This is the default caller-ID for your Fox TAS for outbound calls. It can be customized on the client account level as well under Configurations.
Call Disposition: There are a number of standard inbound and outbound call dispositions. You may edit them or add your own. We'll go more in depth here in a separate article.
Follow Up: Set the default amount of time for calls dispositioned as Follow Up to be due. We have some big updates with more features and flexibility coming for Follow Ups in the near future.
Field Manager: Update or add custom fields which can be inserted in a script, special instructions, greeting, or message. Refer to Using Fields & Variables in Scripts & Messages for a detailed description of how to add or edit fields.
Default Message Template: Edit the global default message template. This can be customized on the client account level within the client settings.
Extensions
This section allows you to add additional extensions to your Fox TAS. We will continue to provide more and more options over time.

Toggle to enable a particular extension. There may need to be some additional integration required for setup.